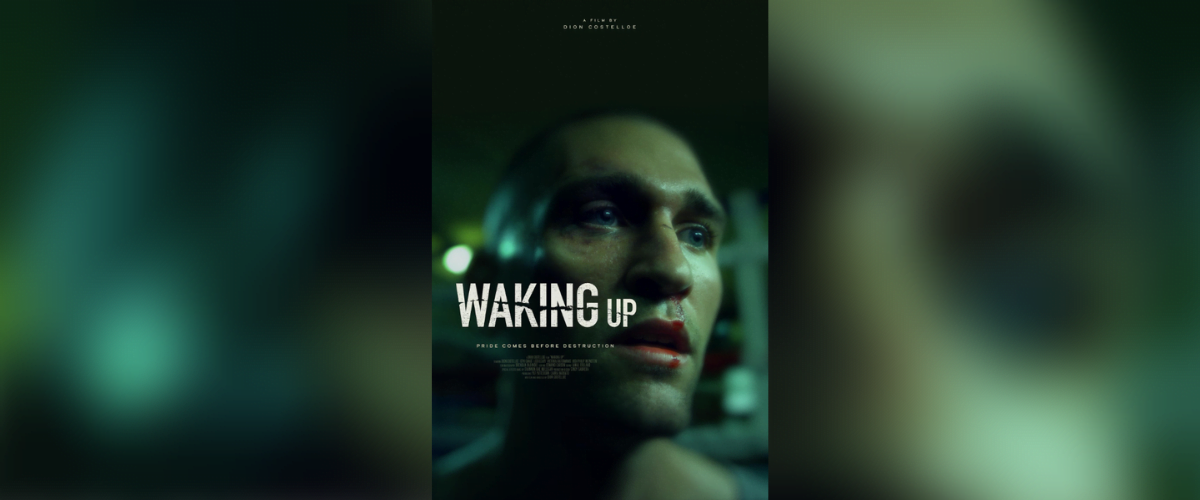 It is very rare for a short film to be able to condensate so convincingly the story and inner evolution of an individual as 'Waking Up' does. But Dion Costelloe's ambition goes even further than that since his project gives us access to a character whose complexity exceeds the narrative limitations of a conventional short film. In other words, the psychological depth of the character goes beyond his relationship to the demands of the conflict proposed by the narrative, managing, despite the affinities with other famous protagonists, to be extremely special and vivid. This great quality of the short film is due to a very well thought out balance between the brutal realism of his daily life and the moments of poetic disconnection, through which the protagonist becomes a raisonneur of his own existence. In this professionally orchestrated narrative and imaginary mix, we can see the influence of Salinger, but also of Irvine Welsh or Jan Guilloux's writings, whose (anti-)heroes seem to irradiate Dorian's internal structure.
Born and raised in a violent social environment, Dorian learned that if you want to survive, you must give the aggressor a taste of their own medicine. But, following an attack that almost killed him, Dorian must choose between retaliating or accepting his defeat and, implicitly, his failure to integrate into the world of others.
We are faced with a brutal "initiation rite" of a young man in the cruel environment of a society that puts in the exacerbation of toxic masculinity in the first place. But for Dion Costelloe, it is not the social issues that are necessarily the most important aspect, but the way in which the pressure of the environment influences, alters and shapes the personality of those who must be part of the "tribe". We thus plunge into the mind and sensibility of a marginal who must rehabilitate his status or live forever with the stigma of that unacceptable physical or mental weakness. With tender and incisive realism, but also with a very well-dosed (self-)irony, the director offers us both an acidic testimony about the struggle for survival in an "animal" society and a poetic cinematic exercise that combines the chromaticity and violence of Gaspar Noé's films with Danny Boyle's apparent picaresque lightness. Congratulations to the director, but also to the lead actor who made 'Waking Up' one of the most impressive short films we awarded at our festival.
For the professionalism and mature artistic vision with which it exposes the backstage of a problematic social environment and for the excellent balance between drama and self-irony, 'Waking Up' was awarded the Film of the Month distinction in the May 2022 edition of TMFF.
TMFF RATING: