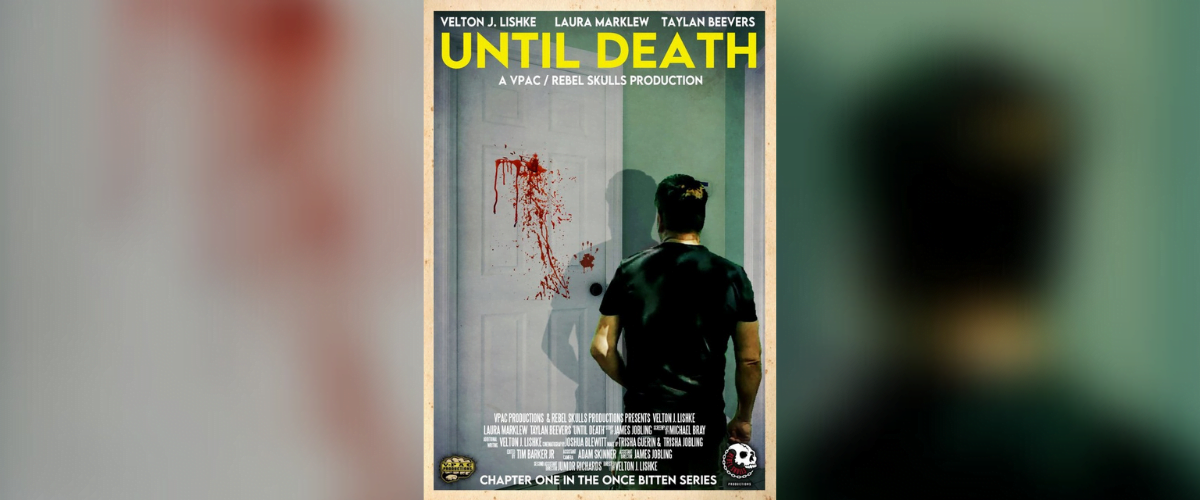 It was to be expected that the pandemic we are facing would become a topic of concern for more and more filmmakers. At the same time, the current context has managed to shape the receptivity of viewers around the world, making us assimilate in a different way or perhaps more deeply certain quite well-known cinematic genres. The most obvious case is that of films with lethal viruses, implicitly films that exploit the theme of the zombie apocalypse. Velton J Lishke is aware of this aspect. And maybe that is precisely why his short film, 'Until Death', makes us see in this family drama a parable about the suffering and sacrifices specific to our present, seeming to approach a dystopian fiction. Many would say that such a creative gesture would be extremely manipulative since the director chooses a context that is impossible to leave you indifferent. But the emotion that this short film conveys is so genuine that it is equally impossible to believe that the background of the project is not inspired by a real impactful experience.
In fact, using zombie characters in this story is just a pretext. What really matters to the director is not necessarily observing the collective hysteria nor depicting the adventures of a saviour, but the emotional connections between people who realize that the person they love becomes the "Enemy" who can kill them. Basically, the short film explores succinctly, following the galloping destruction of a family touched by the fatal scourge, the nuances that love, devotion and empathy engage in this domestic tragedy. Moral dilemmas combine with emotional dilemmas in what has been (and perhaps still is) a painful reality for many people.
The short film signed by Velton J Lishke has the pretext of a film like "28 Days Later" by Danny Boyle, but the sensibility and the minimalist, intimate aesthetic of a film like "Help" by Marc Munden. It is precisely this atmosphere, both claustrophobic and tender, that makes 'Until Death' a project that may not impress fans of "conventional" zombie films, but which will certainly shock with its emotional truthfulness the viewers who, unfortunately, still look with trepidation out of the windows of their houses.
For its emotional authenticity and for the director's talent to capture an atypical parable of a delicate present, 'Until Death' was awarded the 2nd Film of the Month distinction in the July 2022 edition of TMFF.