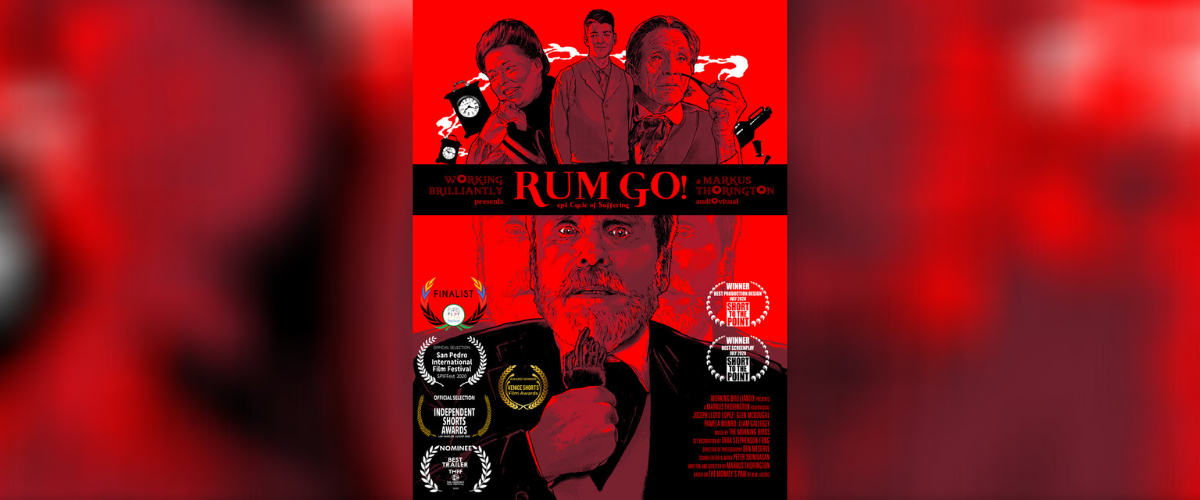 Be careful what you wish for… yes, we already know that, and cinema has given us a lot of examples that illustrate people's avidity when miracles are ready to hand. And yet, 'Rum Go!' is not a short film that relies only on a moralizing dimension. Likewise, the great merit of the project signed by director Markus Thorington is not necessarily to capture the experienced viewer by a narrative thread more or less known to literature fans, but by its extremely well thought-out cinematography that condenses a strange and macabre atmosphere. In other words, this short film is not surprising in what it says, but in the way it does it, as well as in the intensity with which the characters experience the events that completely change their destiny.
The story is based on one of the modern adaptations of a folklore story that we can find both in Arabian Nights and in Brothers Grimm's books – when people are given the opportunity to make three wishes, things take such a tragic turn, that the best thing that can happen to them is for everything to return to normal. The true spectacularism of the short film is, however, given by the attention with which the director builds a darkly fascinating atmosphere, creating against the background of an authentic panorama of a 19th century British family a palpable psychological tension. The characters conceived by Markus Thorington are constantly haunted by the invisible shadow of an angel of revenge, while the gothic instrumental music that creates alongside the twilight image an infinite nightmare envelops the film substance in a shivering tragic aura. Likewise, the work of the actors who perfectly integrates into the gloomy image of this macabre adventure through the twists and turns of destiny enhances the quality of the short film conducted by a more than promising director. 'Rum Go!' has the intensity of E.A. Poe's prose, the mysterious air of Sherlock Holmes' 'London' and the narrative fluency of a film signed by Hitchcock. We are extremely curious to see what comes next from the imagination of such a talented director.
For the oppressive atmosphere of this infinite nightmare, for the image quality and its well-conducted dynamism, for the coherence with which the story, the image and the music evolve towards the tragic outcome, 'Rum Go!' was awarded with the 2nd Film of the Month distinction in the September 2020 edition of TMFF.