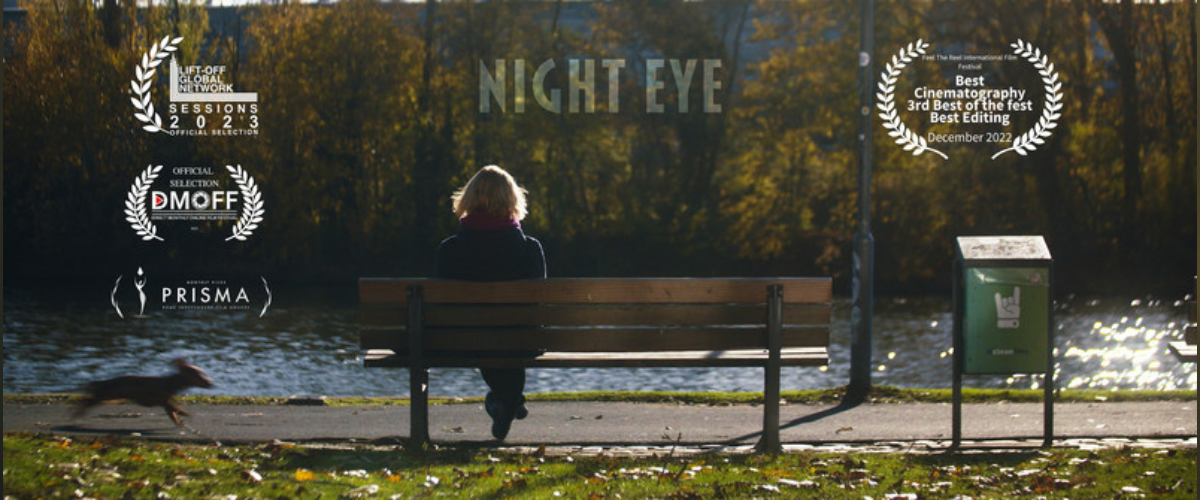 Some stories don't need a thrilling central conflict or extreme trauma to create a haunting atmosphere. 'Night Eye' is the perfect example, and what Oliver Wieländner offers us through his short film is truly a special experience. Although the stake from which the narrative thread starts could degenerate into an almost pathological confrontation of the protagonist with her own fears, the project is rather a sensitive meditation on everyone's need to take refuge in their own privacy, to find their inner resources to move on. The main character is a painter who, although she lives by selling portraits, has never painted herself. Thus, as in a bet she makes with herself, the woman tries to unravel the secrets of her own identity. But this process is more difficult than she would have thought. Moreover, her efforts seem to test the difficulty of putting into practice the famous aphorism from the Temple of Apollo at Delphi: "Know thyself". Thus begins a process of searching, of returning to her essence in order to rediscover how her inner nature resonates with the outer.
Obviously, the symbolism of the portrait is the central theme that the director approaches in a light, devoid of any flamboyant philosophical and motivational discourse, but extremely sensitive manner. The finality of the short film has nothing to do with the conventional struggles that a "damned artist" has against themself. There is indeed a blockage in the soul of the protagonist, but the way in which she manages to access her own inspiration flows in such a natural way that the whole project seems more like an invitation to self-reflection, a return to normality than an atypical story about a spectacular destiny. In this tender introspection that, like a music video, surrounds us in a vibrant, clear, and magnetic atmosphere, nothing is strident, exaggerated or filtered through a narrative strategy that wants to surprise with its eccentricity. On the contrary, in 'Night Eye', Oliver Wieländner builds a universal, recognizable, extremely human, and beautiful character through the weaknesses that she is aware of without revolting and who discovers that the most effective way to find the right path is to understand and respect the need for a temporary disconnection.
For the suggestiveness with which it charmly captures the universal portrait of the one in search of their own identity, 'Night Eye' was awarded with the 2nd Film of the Month distinction in the January 2023 edition of TMFF.