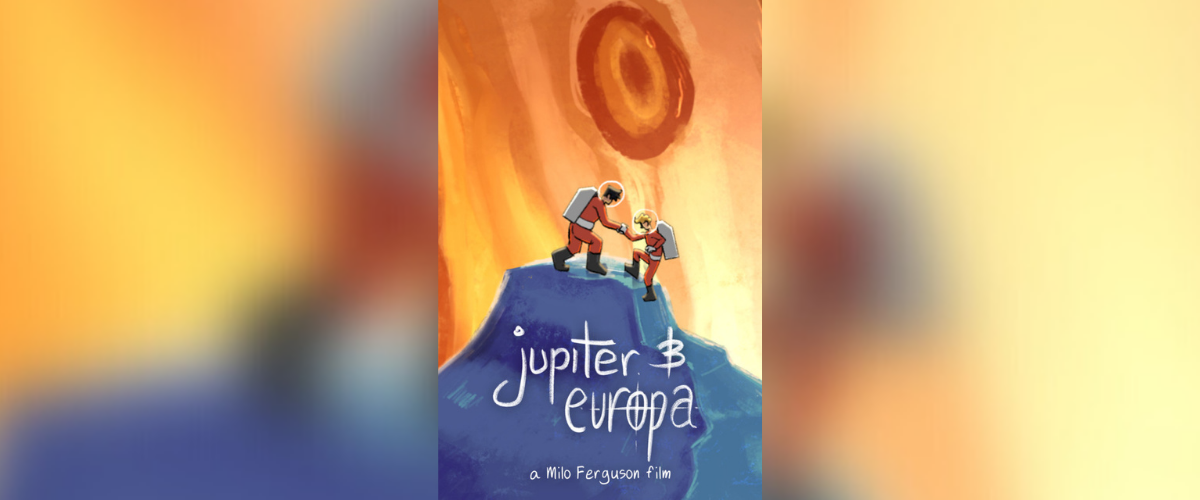 Some projects are so special that they don't need dialogue to convey emotion. Or even a complex action. The short animation 'Jupiter & Europa' strikes you through these aspects, through this apparent minimalism of the cinematic construct that leaves behind a pleasant feeling of lightness. Although it apparently starts from the conventions of a sci-fi, Milo Ferguson creates here a dreamlike romance, a tender experience of discovering love in two, somewhere in the corner of the universe, within an almost Edenic atmosphere. Even if the mythical resonance of the title and, implicitly, of the space this fantasy takes place in doesn't propose an accurate rewriting of the original narrative, that of the unhappy affair between Jupiter / Zeus and Europe, reminiscences of this love story, at first sight, are kept by the director while designing the two protagonists.
Thus, in the context of an expedition on the Jovian satellite, two cosmonauts responsible for exploring this new space and for the maintenance of communication devices discover the thrill of a passion that seems to go beyond a simple, friendly attachment. The shy eyes and clumsy gestures of the two young men delicately depict a short path of self-discovery under the gentle supervision of the Eye of Jupiter, as if the true planet to be explored is, in fact, the heart of each of them.
Milo Ferguson creates with the sensitivity of a poet this immense sea of tranquillity, offering us a colourful universe, enveloped in a cosmic blue emanating peace and harmony. Likewise, the slightly naive, but not at all simplistic, animation style is combined with instrumental music in a gentle chromatic and acoustic euphony, just like a gracious reverie. 'Jupiter & Europa' is, in this sense, an animation that may not impress fans of interplanetary adventures, but it will certainly offer to some of you that breath of fresh air, that moment of total disconnection that we, at least, expected from such a delicate and poetic project.