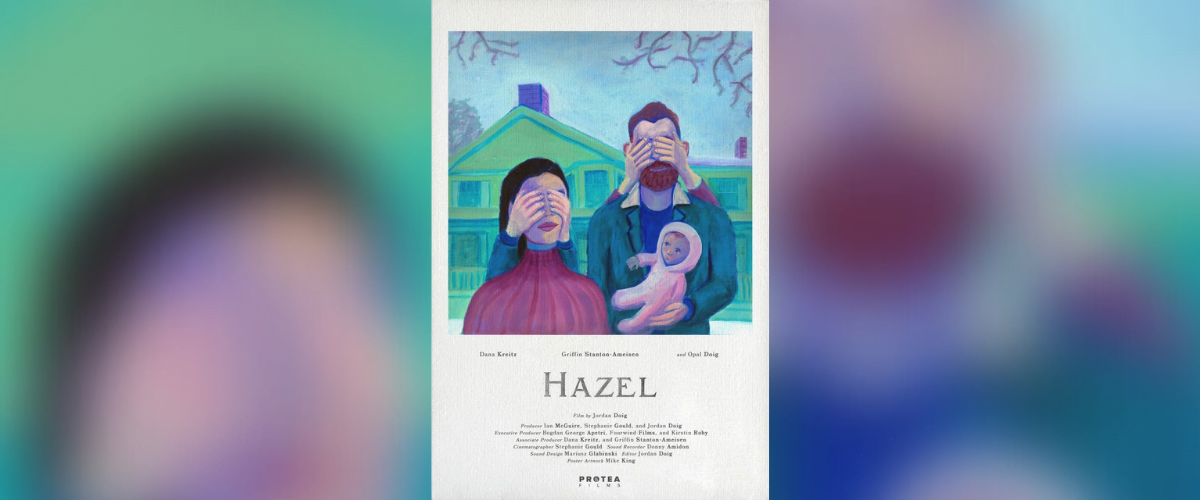 Motherhood is still a taboo subject, in the sense that it tends to be always represented in the most optimistic or romantic scenarios. Precisely through its main theme, 'Hazel' manages to short-circuit the expectations of viewers deceived by the cliché of the mother whose love for her child is always pure and absolute. However, Jordan Doig's short film is not based on a modern rewriting of Medea's story, but it is somewhat obvious that it tackles a sensitive, if not outrageous, principle for many "bourgeois" viewers: while a diabolical father who kills his children is no longer a novelty for moviegoers, a mother dominated by infanticide instincts is more than monstrous. Thus, the director focuses on a problematic female character who embodies perhaps the most repulsive materialization of motherhood. But his short film is much more complex than that, since the narrative doesn't take the simplest path by contrasting the angelic image of the father with the destructive image of the mother.
In fact, the director somewhat pushes the audience to a kind of strange exercise in compassion for the female character, who, as a victim of postpartum depression, experiences a multitude of nightmarish scenarios in which she kills her own daughter. It is an extreme cinematic experience that will certainly not leave any viewer indifferent, regardless of the degree to which they will empathize or not with the protagonists.
What the creator of this project offers us here is similar to the bet that Joachim Lafosse makes in his feature "Our Children". But far from opting for the conventions of a seemingly temperate realism, Jordan Doig prefers to immerse us in a twilight domestic universe that blurs the barrier between hallucination and reality. Somehow, the director's vision is closer to the atmosphere of the novel signed by Leïla Slimani, which is the basis of the film "Perfect Nanny". The short film thus approaches the conventions of a thriller created as a race against time through the macabre fantasies of a sick soul. 'Hazel' is a visceral experience, an exciting and uncomfortable thriller, designed with professionalism by an artistic vision that has reached its creative maturity.
For the audacity with which it offers a sore perspective on a sensitive, emotional context and for the professionalism with which the director constructs this domestic thriller, 'Hazel' was awarded the 2nd Film of the Month distinction in the May 2022 edition of TMFF.