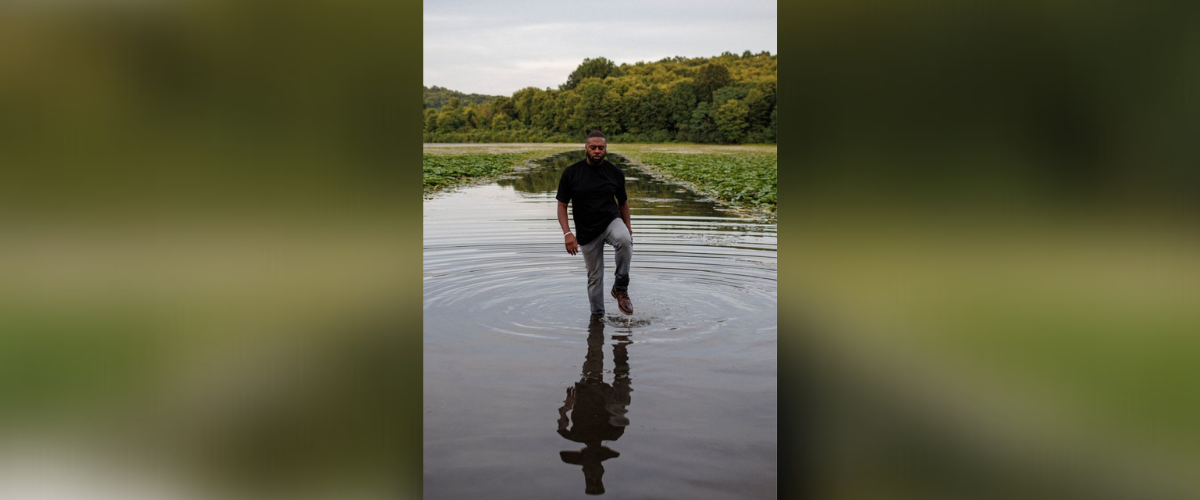 It is difficult to write about those short films that focus on such a special and evanescent subject as poetry. Writing is even more difficult a poetry is a state of mind rather than an explicit technical exercise in which we can identify precise structures that combine to achieve an emotional impact. And yet you know you've witnessed a moment of total disconnection, where the author's words have flowed through you, temporarily possessed your spirit, leaving behind a spectral, almost fluid touch. But isn't this the result the authors themselves intend? Well, 'Folded Whispers' offers such an experience, making us witness a poetic performance designed by Mark Anthony Thomas, Shane McFarland and Jordon Rooney.
Perhaps the term "documentary" isn't necessarily the most suggestive – the project has nothing to do with the erudite historical, social, political, or (auto)biographical ambitions of a conventional documentary, despite the explanations by which the author lays out the sources of inspiration or the process behind his poems. Ultimately, this short film "documents" the personal experience of a man, like any of us, who discovers, analyses, ironizes or revisits moods, images, and sensations with which, voluntarily or involuntarily, he writes his own life story. Nothing is or aims to be "extraordinary" in this cartography of Mark Anthony Thomas' emotional journey. But, in a way, that is the very purpose of confessional poetry – to expose an inner reality anyone can resonate with, to create psychic complicity with its reader or listener, to prove, in fact, that everyone's destiny is "extraordinary" in its own way.
Likewise, beyond themes such as loneliness, interpersonal relations or race, love becomes the central element of this poetic construct which, in its many literary and existential poses, channels both the energy of the author and that of the spectators in a single simultaneous breath. It is touching not only the sincerity of the verses, to which Mark Anthony Thomas gives the right rhythm and vibration but also the way in which Shane MacFarland and Jordon Rooney capture the contemplative, vivid passivity of the listeners in a spiritual synergy that we, in front of the screens, are also invited to participate. 'Folded Whispers' is, therefore, a project to resonate with in a much more subtle way. It's true, we don't know for sure if those who don't taste poetry will take full advantage of this experience. However, perhaps this short film will prove to the skeptics that good poetry, beyond its fabricated scholastic rigidity, is nothing but sincerity, emotion, and life in its purest state.