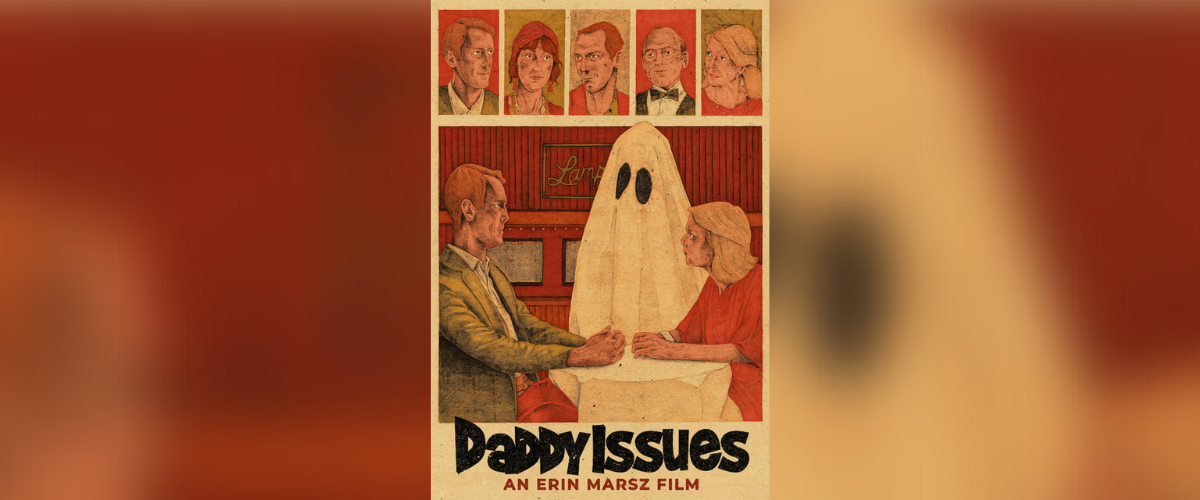 Get ready for a comedy so delectable that it might send shivers down your spine! We know it sounds strange, but a short film like 'Daddy Issues' is far from your average experience. All this to say that director Erin Marsz challenges the viewer with a project that breaks the rules: it's naughty, cynical, and "delightfully scary". In this balanced blend of personal drama and finely honed irony, nothing is predictable. On the contrary, what starts as a profound discussion between a son and his mother suddenly turns into a satire with supernatural overtones, where the boundaries between reality and hallucination blur. In other words, despite the somewhat psychoanalytic pretext on which this brief and incisive family x-ray is based, the unfolding events reveal, with intelligent humor, a social critique with a predominantly feminist perspective. Rarely has the battle of the sexes (even in everyday discussions between a mother and her son) been so poignant and funny at the same time. The characters' revelations are voluptuous and "unorthodox", yet none of the spontaneous outbursts are over the top.
How should Danny react when his mother claims his father's ghost is always with her? What if she's right? Is Danny prepared to learn the truth that lies beyond the visible façade of concrete reality? The story follows the outline of a hysterical realism underpinned by a paranormal convention, in which the ghosts or chimeras of dead "fathers" return to "claim" their paternity. Not all the questions are answered, but how wonderful can this cynical contemplation of characters going mad in such an unexpected way be! Erin Marsz is not only an extremely talented filmmaker but also a keen observer of social typologies, compressing into her project a manifesto of intense self-expression. Of course, the absurd humor is welcome. But what is absurd for real: the refusal to respect social norms or all those conventions per se? Revealing and funny, 'Daddy Issues' gives us a glimpse into the madness of a world so blinded by absurd stereotypes.
For the wit and courage with which it breaks genre conventions to deliver an incisively humorous satire, 'Daddy Issues' was awarded the 2nd Film of the Month distinction in the October 2023 edition of TMFF.